MSME Financial Assistance Scheme
Attractive scheme to small and micro enterprises for adoption of barcodes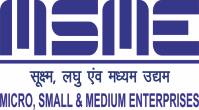 Micro and small enterprises (MSEs) contribute to the growth of the Indian economy, export promotion and employment generation. To recognise their contributions, promote their growth and help them compete in domestic and international markets by adopting global best practices to become successful, Development Commissioner (MSME), Ministry of Micro, Small and Medium Enterprises, Government of India, offers a special financial assistance scheme to MSEs.
Under the scheme (which has been in effect since 1 January 2002, vide notification number 10(6)/2000 - EP&M, dated 27 November 2001) eligible units may claim reimbursement of:
75% of the one-time registration fee
75% of the annual renewal fee for first 3 years
Easy steps to avail reimbursement:
Submit completed form along with required documents to Director MSME-DI for your region
The reimbursement amount will be sent to you directly by the Ministry of MSME.
For more information, refer http://my.msme.gov.in/MyMsme/Reg/COM_Matu.aspx