Smart Consumer
Powered by DataKart, the Smart Consumer mobile app gives consumers easy access to reliable product information at their fingertips
We work with the Department of Consumer Affairs, Government of India, to power their Smart Consumer mobile app that helps brand owners to connect with consumers directly. The app is powered by GS1 India's DataKart service. Click here to read the notification.
The Smart Consumer mobile app empowers consumers with digital product information. By scanning a product's barcode, it provides digital information on a product's name, date of manufacture, MRP, net content, along with manufacturer details and consumer care details.
Access to digital marking/labelling information becomes especially important when labelling information on a consumer pack is difficult to read due to its small font size. Consumers can also use the app to verify the company/product information given on the label and to connect directly with brands.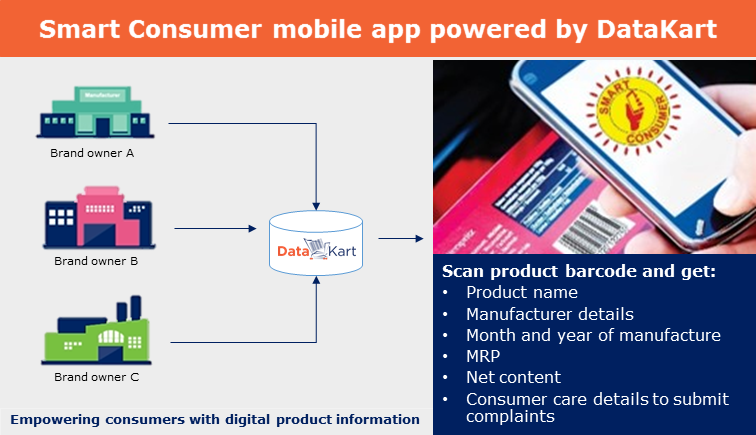 FSSAI compliance requirements for Smart consumer app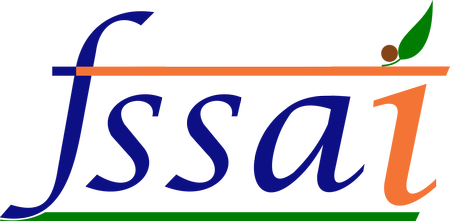 Through a recent circular, FSSAI requires food companies to publish their FSSAI license numbers along with products' expiry/best before date to the Smart Consumer app.
This would enable consumers to access the above information digitally, besides other labelling information, through scanning the product barcode. This is a step toward furthering the vision of Digital India of Government of India.
Download Smart Consumer mobile app
To publish your product information in Smart Consumer app, upload it in DataKart.