Become a solution provider
Across retail chains, GS1 barcodes are scanned to facilitate accurate consumer billing, stocks management in retail stores/warehouses and correct dispatches. They are also scanned to facilitate track & trace, product recalls and counterfeit detection/product authentication.
In fact, several State and Central bodies have mandated the use of GS1 barcodes. To comply with several buyer and Regulatory requirements, and to be able to sell through offline and online retail channels, GS1 India lists companies under its 'Solution Provider Program' to enable easy access by our subscribers.
For assisting our subscribers in implementing GS1 standards, choose the relevant category to register under our Solution Provider Program:
You may register under more than one category:
Barcode Solution Providers
These companies offer complete barcode and labelling solutions such as barcode generation/designing software, barcode labels, readers, hand-held terminals, printers, etc.
Authentication Solution Providers
Companies listed under this category offer track & trace and anti-counterfeit solutions to help you comply with various domestic and international regulatory requirements.
Online Printing Solution Providers
Companies listed under this category offer solutions to print barcodes, and other variable information, such as MRP, expiry date, batch number, etc., directly on your product packaging (including cartons) during the production process.
System Integrators
These companies offer integrated and turn-key software and hardware solutions for incorporation of GS1 standards with internal IT applications.
RFID Solution Providers
These companies offer hardware and software solutions to support RFID implementations, such as RFID readers, antennas, printers, transponders, chips, tags, etc.
Images, Dimensions and e-Cataloguing Solution Providers
These companies offer a standardised solution to capture all product attributes along with images and product measurements.
Why Join?
Our subscribers require assistance in implementation of GS1 standards on product packaging and IT applications for which they need hardware, software, consumables and system integration services.
By joining our Solution Provider programme you will have the opportunity to work closely with us and receive the following benefits:
Listing on GS1 India website
10% incentive on one-time registration fees paid by new subscriber
'GS1 India Solution Provider' on your official stationery
Expert knowledge and support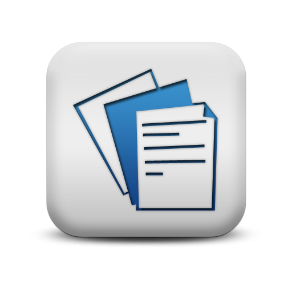 Documents Required
Applicant Company's PAN card or proprietor's PAN card for a proprietorship firm.
Applicant Company's GST/VAT/TIN
ROC of the applicant company in the case of LLP / Private Limited / Limited.
Audited balance sheet of last 2 years (latest).
Proof of fee payment.
Note: Registration with GS1 India Solution Partner Programme does not imply any 'Accreditation' to your company. Use of GS1 India's logo will not be permitted in any form. Monthly incentive invoice should be submitted by the registered solution provider to GS1 India.