Getting started with barcoding
This blog will give you an overview about product barcodes, types of barcodes, benefits of barcodes and how GS1 India can ensure that you get unique identification for your products.
Contents:
What are Barcodes?
Types of Barcodes
Unique Barcode Numbers – GTIN
Benefits of unique barcode numbers
Role of GS1 India in ensuring uniqueness in product codes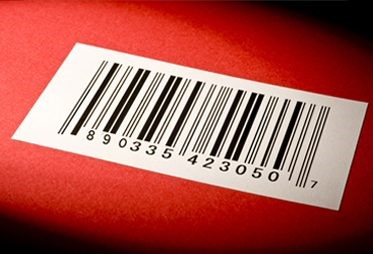 What are Barcodes?
Today most of the products you see in the market have barcodes. Barcodes are machine readable symbols which are printed on product packaging. The barcodes are embedded with barcode numbers - numeric codes that give unique identification to the product.
Types of Barcodes
There are various types of barcodes used in the industry. Some popular barcode forms are EAN barcode (linear/ 1-Dimensional barcode), QR code and Datamatrix (2-Dimensional barcodes).
EAN barcodes are mostly used for on products for point-of-sale scanning, where the unique code embedded in barcodes is linked with product information like manufacturing and expiry date, manufacturing locations, product attributes, and ingredients, etc. QR code are majorly used in applications related to entertainment, retail, advertisement, and transactions.
Unique Barcode Numbers – GTIN
The barcodes on products are embedded with unique numbers called Global Trade Identification Number (GTIN). These identification numbers are issued by GS1 – a global standards organization that creates standards for barcoding.
Globally, 4 types of barcode numbers based on the number of digits are used (GTIN-8, GTIN-12, GTIN-13, GTIN-14). In India the most commonly used barcode number is GTIN-13 (also known as European Article Number EAN-13).

By providing unique identification to the trade items, GTINs help avoid duplicity of the barcode, enabling product authentication.
Benefits of unique barcode numbers
There are many benefits of having GTINs
Uniquely identify each product SKU
Key to Master Data Management
Globally accepted by e-commerce portals and leading retailers
Facilitate efficient and error-free ordering
Enables 40% better visibility of product pages through Google search
Comply with regulatory requirements setup by regulatory bodies like FSSAI, FDA, EMA, AGMARK etc.
Facilitates product authentication and counterfeit detection
Role of GS1 India in ensuring uniqueness in product codes
GS1, is a global standards organization. They provide barcoding solutions to companies. GS1 Global oversees operations of 115 GS1 organisations across the globe.
GS1 global along with its various member organisations, including GS1 India, maintains the integrity of GS1 barcode numbers. Since the GTINs are the global identity of your products, GS1 organizations across the globe ensures that this remains unique. With over 2 million companies using GS1 barcodes, it has become a de facto standard for the retail industry worldwide.
In India, GS1 India is the only authorized body to issue GTIN and GS1 barcodes. It is an ISO 27001 certified company. It was set under the Ministry of trade and commerce, the government of India, as a non-profit organization.
The barcodes numbers issued by GS1 India starts with the number '890', which is the country code for barcode numbers allocated by GS1 India.
You can avail authenticate barcode numbers from GS1 India at different prices depending upon the number of barcodes required and the years of subscription associated with the barcode numbers. You can register with GS1 India, follow some predefined steps and GS1 India will help you design and create barcodes that suit your business needs.
Over the past two and a half decades, GS1 India has improved customer experience through the use of barcodes and related services like Traceability, Master Data Management (MDM), etc. Apart from issuing barcodes, GS1 India also provides standards based services to optimise your supply chain operations. These include
To know more, contact GS1 India
Was this article helpful?