Today's marketplace is volatile. Whether it is a brick-mortar store or an e-commerce platform, keeping track of your products' changes is a challenging task for brand owners. A product catalogue is a tool that can help you here. This is not a new concept. We have all been using it for ages. The menu card we see in restaurants or for take-aways, or the listing brochure that store owners handle you when you enter a furniture store or electronic stores, the list of shoes, are all forms of product catalogues. With booming e-commerce, product catalogue has gone much beyond the listing. Instead, it is used as a tool to sell products, gather analytics about consumer behaviour and at times becomes the differentiator between your online store and your competitors'.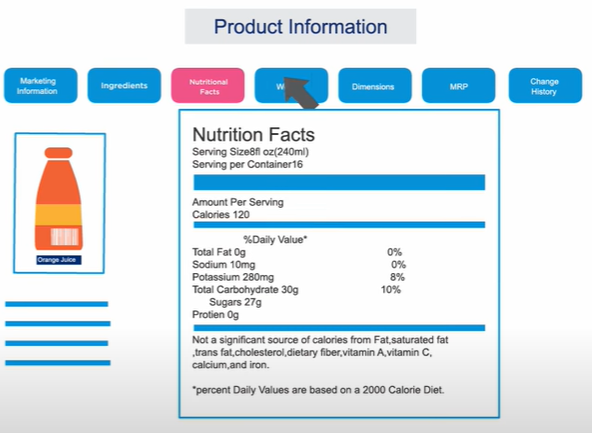 According to Gartner, a product catalogue is a marketing tool that contains all the information about the commercial product. It enables product marketing managers to define and map new product offerings such as the configuration of new products and services bundles, pricing, discounts, etc.
The product catalogue includes details such as product features, dimensions, descriptions, weight, color, availability, customer reviews, price, etc., that helps buyers to make a purchase decision. Product catalogues are also used by field marketers/ sales representatives to communicate product features to the customers, by customers to make buying decisions, by managers to record and manage the product display, and by partners to share product information with the end-users.
Product catalogue management refers to the process that enables brand owners/manufacturers to provide quality product data across the online marketplaces, retail stores, and distribution network. In the e-commerce space, product catalogue management is the strategic process of organizing, storing, retrieving, standardizing, publishing/ distributing, and performance tracking through multiple sale channels for increased sales. Consider the following statistical figures where consumers are studied for their buying behavior for the quality of product catalogue. Results show that 78% of the consumers show positive buying behavior when fed with a personalized product catalogue that suits their demands.

As evident from above, a product catalogue plays an important role in today's market for driving sales. Some added advantages of having a quality and streamlined product catalogue are:
A product catalogue helps to record technical information and features of multiple products in a suitable format for multiple users and parties.
It talks about your brand and helps establish a better connection with potential customers.
It eliminates the need to manually add data during the business cycle. It helps to enhance user experience with the associated images, ratings and reviews, feature comparison charts, etc.
A product catalogue is a great tool for effective communication between the seller and the consumers. The sales agent can shift their focus to improve the conversion rate rather than running from one end to other for collecting the relevant data on a timely basis.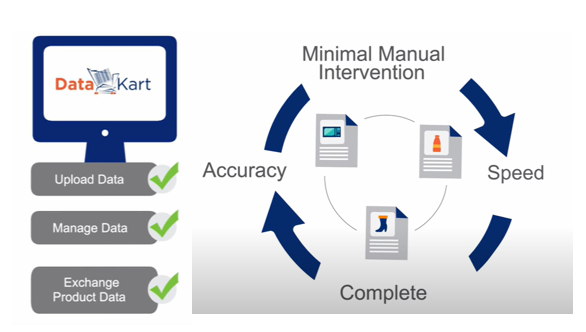 However, creating a quality product catalogue comes with many challenges. Managing product catalogue shifts your focus to a lot of unproductive tasks like sending reminder emails to multiple sale channels, poking stakeholders again and again for data updates, setting up new excel sheets an infinite number of times, etc.
In the complex e-commerce world, a dynamic product catalogue requires continuous changes, real-time synchronization to reflect on price, discounts, sales, availability, etc. While generating a master product catalogue, the potential of error increases multifold if you are dealing with thousands of SKUs. This not only affects user experience but also affects entire operations.
Hence it is advisable to use trusted third-party platforms such as DataKart to manage your product catalogue. Let us take the example of a Ketchup bottle that you buy from the online grocery store. Its product catalogue contains information such as GTIN (EAN / UPC), Brand Name, Product Category, Product Description, Net Weight, Gross Weight, FSSAI License Number, Food Type, Storage Condition, Shelf Life, MRP, MRP Location, HSN Code, IGST, CGST, SGST, Country of Origin, Product Images, Nutritional Information, Ingredient Information pack dimensions, pack variant information, etc. All this information does not come from a single source. For example, GTIN (barcode number) has to be issued by the packaging team to ensure uniqueness, net weight is recorded at the manufacturing center, while product nutritional value comes from the R&D department. All internal teams can be integrated on DataKart to populate the department-specific product information.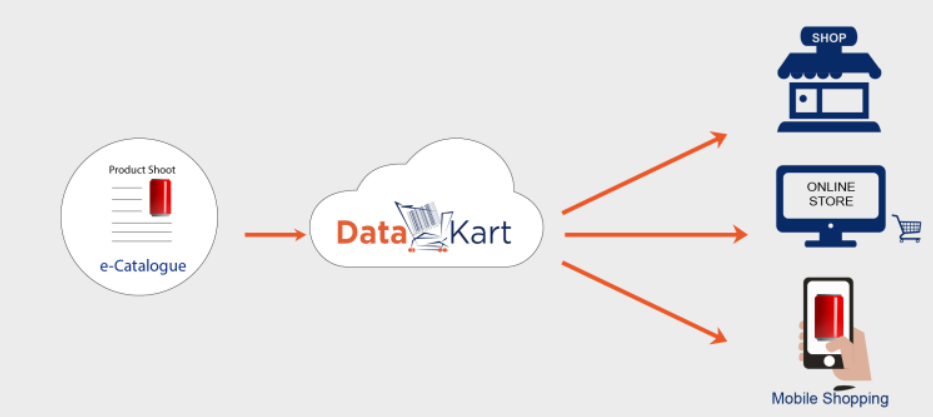 DataKart is a single source of reliable product data. It helps brand owners to assign and manage unique barcode numbers with global GS1 standards. Managing the product catalogues has many varied benefits for internal as well as external stakeholders. This includes faster product listing, optimized planogramming, ability to send recall alerts, product data change notifications, compliance with statutory labelling/marking guidelines, license/certificate validation, and the need for additional product information to enable consumers to make informed purchase decisions.
GS1 India's DataKart acts as a one-stop solution for brand owners to manage their product catalogue conveniently. By availing DataKart's product data exchange services, you can meet various product cataloguing and imaging needs for selling products online, in stores, or both. Product images and information used in the DataKart catalogue need to be compliant with e-commerce guidelines. To help achieve this, GS1 India also offers an e-Cataloguing Service and ClickIt mobile app.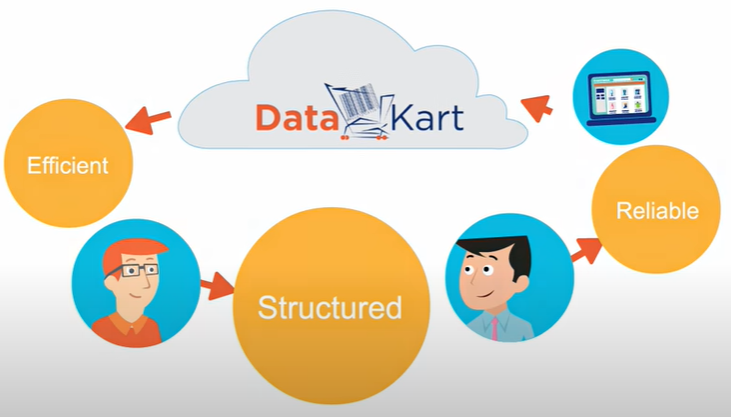 Just like an ideal Product Catalogue Management platform, DataKart helps you develop trust with quality information. With this, you can directly share your product catalogue with consumers through the Smart Consumer app.
Current business scenarios have accustomed B2C and B2B customers to online shopping and thus the demand and preference for detailed product catalogues have increased. DataKart helps to deal with multiple channels efficiently without making your system complex and time-consuming. Even if your business is spread across multiple locations, DataKart enables you to scale the product catalogue and fosters business growth.
Was this article helpful?