Verification
We test your barcodes to make sure they scan instantly with all types of barcode scanners (including mobile app scanners)
Our barcode verification service includes comprehensive barcode diagnostics. This service helps you print and maintain barcodes that conform to ISO and GS1 specifications and ensures efficient scanning by any type of barcode scanner in a variety of scanning environments, including scanning of barcodes using any barcode reader apps available on smartphones, which are used increasing by consumers today (e.g. Smart Consumer app).
Barcode verification should ideally be carried out at the artwork stage, prior to bulk printing and thereafter once in a year to ensure consistency in print quality in different print runs.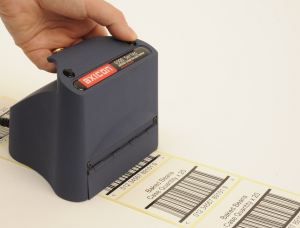 We use an ISO compliant verifier and test both 1D & 2D barcodes on a range of factors - including compliance with global standards, size, colour, print quality, print contrast, magnification, numbering, light margins, bar width, representation, check digit calculation, and more.
At the completion of testing, a detailed barcode verification report is provided, which includes recommendations for changes, if necessary. GS1 verification reports are accepted by retailers globally and are a pre-requisite for acceptance of products by many.
Benefits of barcode verification service:
Save time and money: Avoid having to re-design or re-print product labels due to ineffective or unworkable barcodes.
Get product barcodes that are accepted by retailers worldwide: When you choose GS1 India to test and verify your barcodes, you're choosing the world's largest authority on barcode numbering. We also use rigorous testing methods to test barcodes. Thus, be assured that a barcode verified by us will be 100% accurate and error-free and is acceptable worldwide.
Fees

How to avail of our barcode verification service