e-Cataloguing & Imaging
We capture all product attributes along with images and product measurements in a structured, standardised manner
In today's world, accuracy and complete product information are essential to draw consumers' attention and help them make informed purchase decisions.
With the rapid proliferation of e-commerce, this becomes even more important since consumers depend only on what they see on online shopping sites. This demands high quality and multiple product images with detailed product information that is up-to-date and authentic.
However, capturing all this information, including images and measurements for thousands of products can be challenging, time-consuming and costly, and it doesn't ensure error-free and structured data capture.
GS1 India's e-Cataloguing & Imaging service offers a convenient, 'one-stop solution' to meet various product cataloguing and imaging needs for selling products online, in stores, or both.
Digital images and product attribute information, captured through GS1 India's e-Cataloguing & Imaging Service, conforms to GS1 Product Image Specification Standards & GS1 Package Measurement Rules, which are used by leading retailers and online shopping sites worldwide.
Product information captured is uploaded directly into GS1 India's DataKart service, which is accessed by retailers, online shopping sites and consumers.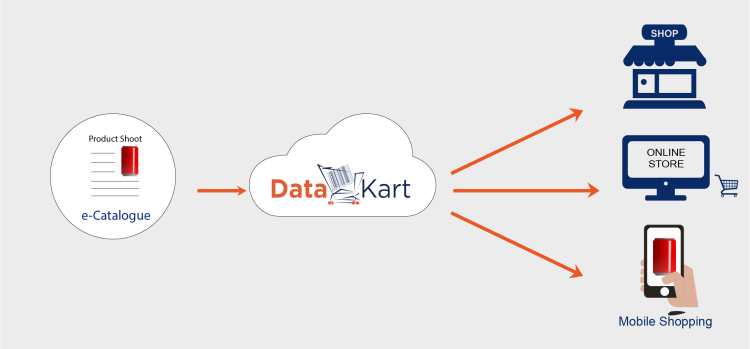 Fee structure

How to get started?
Login to your DataKart account to publish product data and images to multiple retailers and online shopping sites