GS1 Identification Standards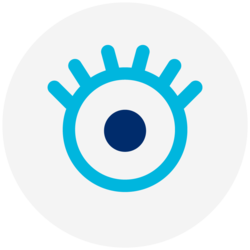 The underpinning foundation of the GS1 System of Standards is the provision of a unique number that can be used internationally for identification throughout the supply chain. This number is known as a GS1 Identification Key.
GS1 identification (ID) keys used to uniquely and unambiguously identify everything is a supply chain - all products (trade items), logistics units, locations, entities, documents, assets, services and relationships.
All GS1 identification keys can be encoded/combined with automatic identification and data capture (AIDC) technologies like Barcodes or RFID tags.
Below is the list of 11 GS1 ID keys used to identify different items:
---
| ID Key | Used to Identify | Example |
| --- | --- | --- |
| | Products and services | Biscuit packet, chocolate bar, shirt, handbag, mixer/juicer |
| | Entities and locations | Companies, warehouses, factories, stores, hospitals, farms |
| | Logistics units | Unit loads on cartons, pallets, parcels, containers |
| | Returnable assets | Pallet cases, crates, totes |
| | Assets | Medical, manufacturing, transport, office and IT equipment |
| | Service provider and recipient relationships | Loyalty scheme members, doctors at a hospital, library members |
| | Documents | Birth & death certificates, trade licenses, academic or other certificates |
| | Consignments | Logistics units transported together in an ocean container |
| | Shipments | Logistics units delivered to a customer together |
| | Coupons | Digital coupons |
| | Components and parts | Automobile parts |